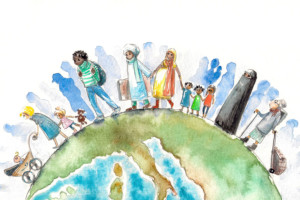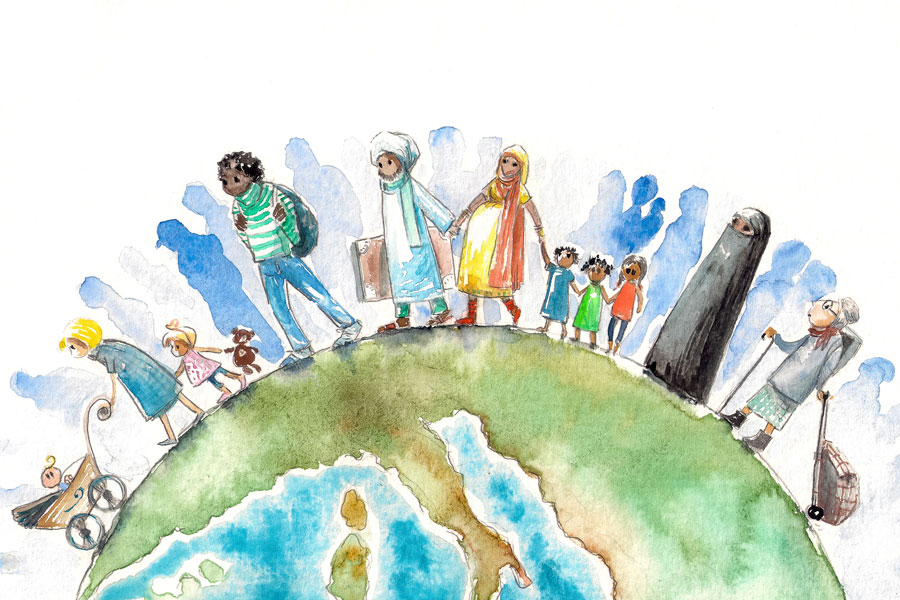 "Tolerance is respect, acceptance and appreciation of the rich diversity of our world's cultures, our forms of expression and ways of being human." (Declaration of Principles on Tolerance: UNESCO)
GENEVA, 16 November 2019 – The International Day for Tolerance is observed annually on the 16th of November, pursuant to the United Nations General Assembly resolution 51/95, adopted in 1997. Following the twenty-third commemoration of this UN observance, the Geneva Centre for Human Rights Advancement and Global Dialogue wishes to recall that tolerance plays an essential role in the promotion, reinforcement and respect of all human rights.
The 21st century has seen an unprecedented expansion of globalisation, yet, sadly, it has also witnessed a simultaneous growth in religious and ethnic intolerance. The fear of "the Other" – of those who are viewed as foreign or simply different – stimulates the rise of populism, hatred and marginalization. The Geneva Centre wishes to use the opportunity to welcome the launch of United Nations Strategy and Plan of Action on Hate Speech by the UN Secretary General in June 2019. We endorse the importance of addressing root causes, drivers and actors of hate speech, engaging and supporting the victims, as well as fostering peaceful, just and inclusive societies.
A worrying phenomenon of spreading Islamophobia continues to gain ground in Western societies. In its work, the Geneva Centre consistently points out that each religion contains messages relating to equality, tolerance, rights and duties incumbent upon all. This conviction has been echoed by the participants of the World Conference "Religions, Creeds and Value Systems: Joining Forces to Enhance Equal Citizenship Rights", organized by the Geneva Centre in June 2018, and is also recurrent in the statements of the high-ranking UN officials.
Hence, in August 2019, Mr Antonio Guterres, the Secretary-General of the United Nations, underlined that "all major world religions espouse tolerance and peaceful coexistence in a spirit of shared humanity".  He further called upon people to "resist and reject those who falsely and maliciously invoke religion to build misconceptions, fuel division and spread fear and hatred". Likewise, fifteen UN Special Rapporteurs have submitted a joint statement, stressing that religion or belief should never be used to justify discrimination.
Unfortunately, religious groups are not the only category that is concerned with the increase of intolerance: refugees and migrants are also affected by this phenomenon. The number of people that have fled their homes because of conflict-related insecurity, violence, climate change, poverty or economic hardships continues to increase. According to the UNHCR recent data, almost 70.8 million people are now forcibly displaced, which is the highest level that the UN Refugee Agency has seen in almost 70 years. Even though the language around refugees and migrants is often divisive, there is also an evidence of outpouring of generosity and solidarity, especially by communities that are welcoming large numbers of refugees. The UN High Commissioner for Refugees, Mr Filippo Grandi reiterated that "we must build on these positive examples and redouble our solidarity".
The Geneva Centre, in its turn, would like to emphasize the importance of fostering tolerance among individuals for building peaceful societies, and invites multiple actors to play their part and collaborate with each other in order to achieve this important goal. Safeguarding common humanity and shared values, raising voices in support of multicultural communities and mutual understanding must remain a driving force reconciling and enriching a world society with diversity and empathy for "the Other". To end up with a powerful message by the Secretary-General, "today more than ever we all need to do better at looking out for each other".