MARCH 2021 TRAINING SESSION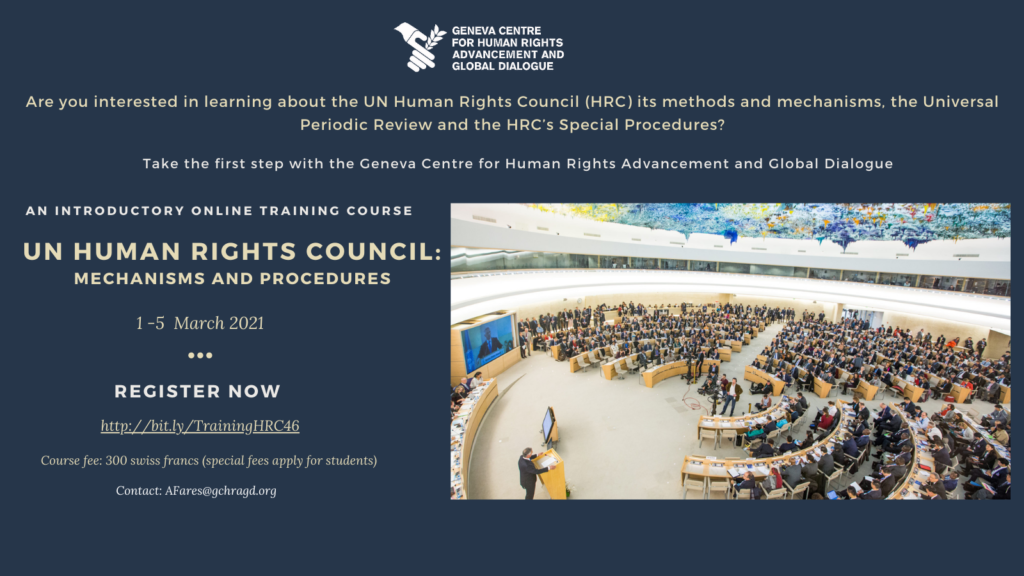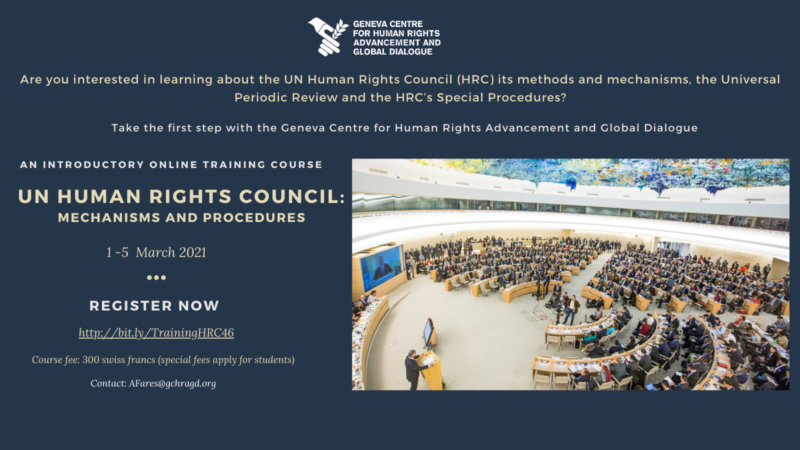 Taking the UN Human Rights Council as a point of departure, this five-day online training course has been designed to provide participants with basic knowledge of human rights law, an overview of the Human Rights Council (HRC) its methods and mechanisms, an introduction to the HRC's Universal Periodic Review, the HRC's Special Procedures and the differences between the Human Rights Law and International Humanitarian Law. This course will run in parallel to the 46th session of the UN HRC in Geneva.
Take the first step with the Geneva Centre for Human Rights Advancement and Global Dialogue and register now.
Course Brochure: Training session March 2021 – Brochure
Course program: Training Program – March 2021
For more information, please contact: AFares@gchragd.org