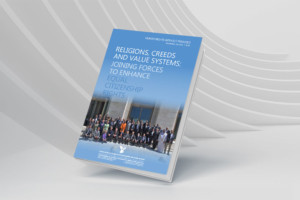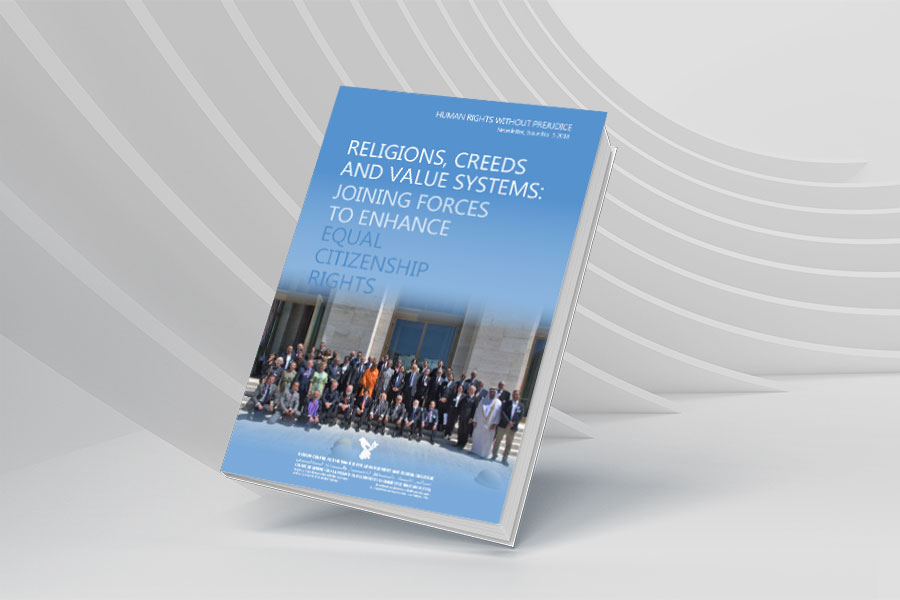 10 September 2018, GENEVA – The present version includes the insights on the value added of the 25 June World Conference on religions and equal citizenship rights that was held at the United Nations Office at Geneva under the patronage of HRH Prince El Hassan bin Talal of the Hashemite Kingdom of Jordan. This highly acclaimed international event gathered more than 250 participants from all regions of the world and resulted in the adoption of an outcome declaration entitled "Moving Towards Greater Spiritual Convergence Worldwide in Support of Equal Citizenship Rights" in commemoration of, inter alia, the 70th anniversary of the adoption of the 1948 Universal Declaration of Human Rights.
The newsletter likewise provides an overview of the Centre's salient activities related to the promotion of a value-driven human rights system. It presents the main outcomes of the Centre's advocacy efforts to gain broader world endorsement of the Geneva Declaration entitled "Mobility and human solidarity, a challenge and an opportunity for Europe and the MENA region" and to present it to the UNHCR Assistant High Commissioner for Protection Mr. Volker Turk on behalf of more than 20 NGOs. It likewise reports on the Centre's participation in the first round of informal consultations on the long-term efficiency of the work of the UN Human Rights Council. Finally, under the leadership of its Executive Director, the outcomes of the Centre's advocacy efforts to contribute to the successful organization of the World Conference on religions and equal citizenship rights are available to the readers.
In addition, a summary of statements issued by the Geneva Centre's Chairman – on the occasion of UN commemorative days during the period of April 2018 to August 2018 – receive special mention in the present edition.
Book reviews prepared by staff of the Geneva Centre on upcoming publications to be issued by the Centre can likewise be consulted in the last section of the newsletter.
Download the latest edition of "Human Rights Without Prejudice" by clicking on the following link: