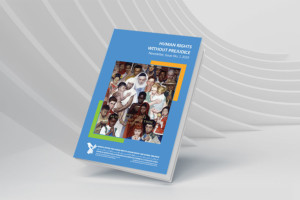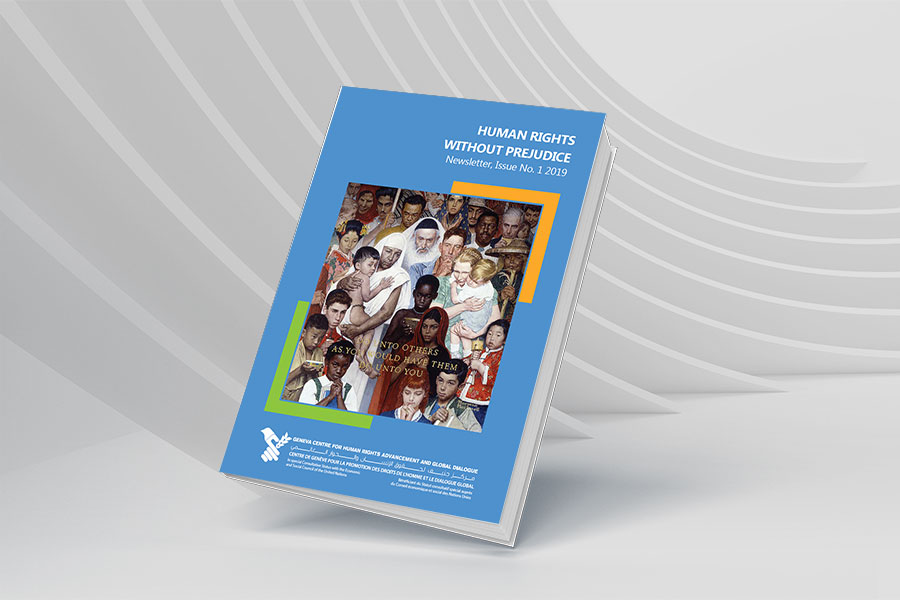 13 February 2019, GENEVA – The present version features the outcome of the deliberations of the 10 December 2018 panel debate entitled "Education for Peace in a Multi-Religious Context" – organized by the Geneva Centre and the World Council of Churches (WCC) – which has been presented in the format of a "Words of Wisdom" table. This table highlights some of the essential remarks that were made by the panellists on how education itself can be made transformative so as to enhance sustainable development, peace and global citizenship. This event – organized at the United Nations Office in Geneva – was attended by more than 120 people and gathered high-level experts representing Islam, Christianity, Judaism and Hinduism as well as civil society organizations.
The periodical likewise reports on the Centre's endeavours to promote greater understanding of human rights through cross-cultural, religious and cross-civilization dialogue. In this connection, the Geneva Centre participated in the informal consultation sessions on the long-term efficiency of the Human Rights Council held at the United Nations Office in Geneva. Under the remarkably enlightened leadership of its previous President – the Permanent Representative of Slovenia to the UN Geneva Ambassador Vojislav Šuc – these sessions offered the Geneva Centre an opportunity to contribute to the long-term enhancement of the efficiency of UN human rights bodies.
In addition, HRH Prince El Hassan bin Talal of the Hashemite Kingdom of Jordan, the WCC's General Secretary Reverend Dr Olav Fykse Tveit and the Geneva Centre's Executive Director Ambassador Idriss Jazairy appealed to the UN Secretary-General António Guterres to contribute to the peaceful resolution of the matter concerning the Pakistani Christian national Asia Bibi. In this joint letter, the signatories highlighted that Islam and Christianity equally uphold the right to, and sanctity of, life as both Abrahamic religions converge in relation to safeguarding the right to freedom of religion and belief for all.
Furthermore, the Geneva Centre's Chairman has expressed his views on the observance of UN commemorative days. In his statements, Dr Al Qassim has appealed to decision-makers to strengthen human rights frameworks and to achieve the global goals of the 2030 UN Agenda for Sustainable Development, principally in regard to good governance, the promotion of peace and inclusive societies and to respond with a unified voice to the sweeping rise of intolerance affecting the world. These statements are published by the prominent media outlet Inter Press Service (IPS) based in Rome.
Finally, the newsletter likewise contains books reviews of the Geneva Centre's latest publications that have been issued in January 2019:
The Unprecedented Rise of People on the Move in the 21st Century;
Veiling /Unveiling: The Headscarf in Christianity, Judaism and Islam;
Women's Rights in the Arab Region: Between Myth and Reality.
Download the latest edition of "Human Rights Without Prejudice" by clicking on the following link: