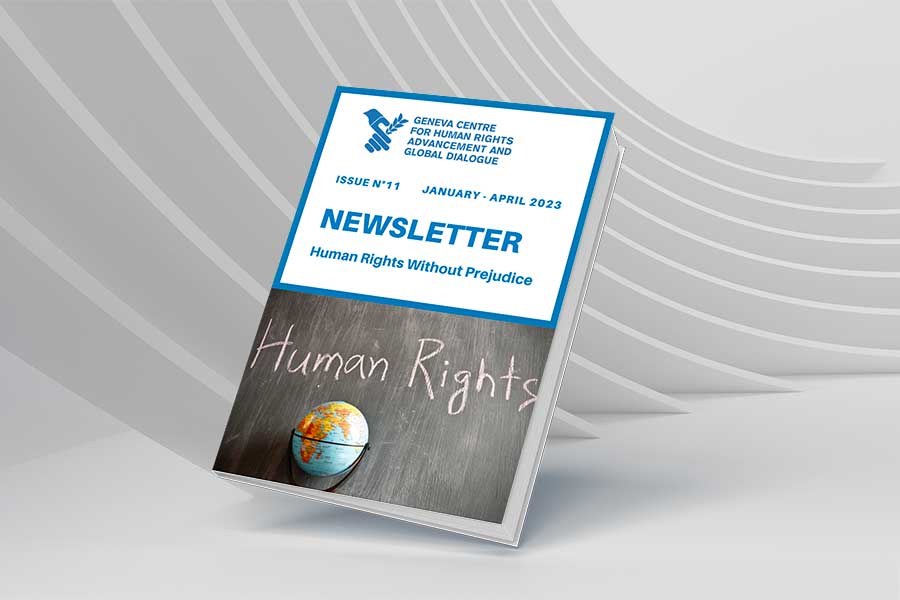 The Geneva Centre's most recent Newsletter gives a spotlight to the main activities of the Centre during January- April 2023.
Two international panel events were held: in January, on the occasion of the International Day of Education, celebrated each year on 24 January, the Geneva Centre held an international panel event entitled "Defending Women and Girls' Right to Education: Current Challenges and Perspectives"; in February, the Geneva Centre held a panel event entitled "Interfaith Dialogue and Reconciliation: Creating and Sustaining Spaces of Encounter".
The Geneva Centre monitored the 52nd regular sessions of the UN Human Rights Council and the 43rd UPR Session under its HRC Reporting Initiative. Additionally, the two-day training Cybersecurity and Human Rights for Professionals was successfully held in April.
The Geneva Centre published episodes of its exciting new initiative Scientific Café under the theme "Right to a Healthy Environment: Significance for the Ordinary Citizen".
Download the latest edition of the "Human Rights Without Prejudice" Newsletter below:
Geneva Centre – Newsletter, Issue N° 11 (January – April 2023).pdf