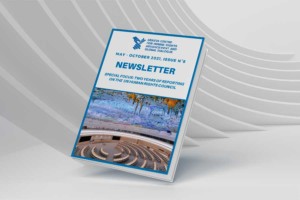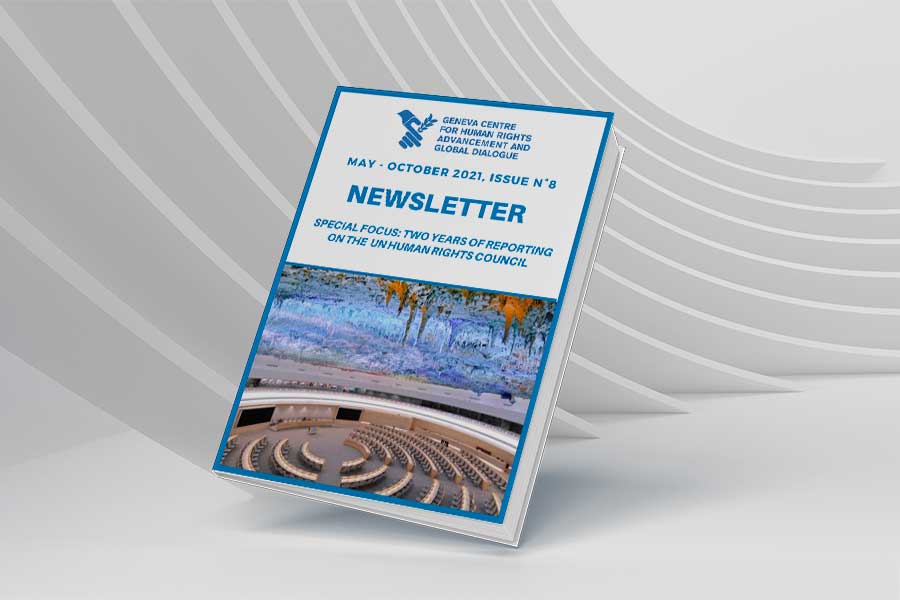 1 November 2021, GENEVA – This issue of the Geneva Centre's Newsletter provides an overview of one of our major activities, which began two years ago, with the Human Rights Council reporting. It describes the genesis of this initiative, the methodology related to its implementation, and illustrates its success with the stakeholders by mentioning examples of their appreciative testimonials. The reporting initiative is based upon one of the four main pillars of the Geneva Centre's mandate, namely advocacy through following and reporting on international human rights conferences, in particular the Human Rights Council, and significant developments in the field of human rights.
The Newsletter equally highlights other activities of the Geneva Centre during the period it covers, including events organized and publications issued, on contemporary human rights issues.
Finally, it offers a glimpse of the events planned till the end of the year, among which two are first time initiatives, the café scientifique and the Geneva Centre's Human Rights recognition awards. These ventures reflect the Centre's constant quest to explore innovative means to further promote awareness of and respect for human rights world-wide. Our Annual Report 2021 will be published and shared early next year.
Download the latest edition of "Human Rights Without Prejudice" below:
Geneva Centre – Newsletter, Issue N° 8 (May – October 2021).pdf