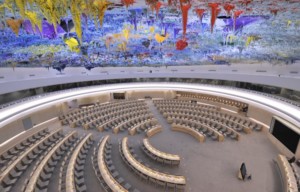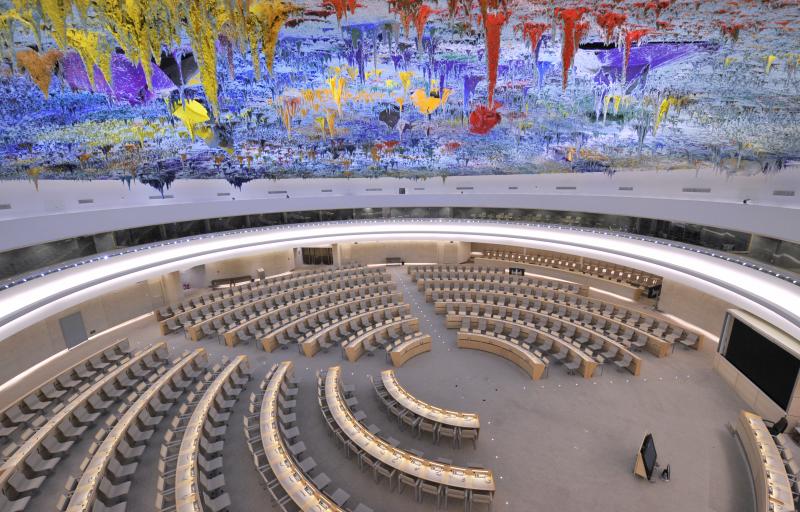 As for the previous sessions, the Geneva Centre will closely monitor the 46th session of the Human Rights Council (HRC). The HRC46th session will be held from 22 February to 23 March 2021, and will consist of 21 interactive dialogues, six dialogues with investigative mechanisms, two enhanced interactive dialogues, country specific dialogues, and a high-level interactive dialogue with more than 130 high dignitaries who will deliver a record number of statements. During the session, the HRC will also adopt 14 outcomes of the Universal Periodic Review and appoint six mandate holders of special procedures and expert mechanisms. Additionally, 28 resolutions were announced at the Organisational meeting on 8 February.
Over the course of the 46th session, the HRC will consider a number of human rights issues, which include the impact of the COVID-19 pandemic on the fight against racism and discrimination, the relevance of poverty alleviation for human rights promotion, the use of the death penalty as a deterrent against crime, the combat against anti-Muslim hatred, and the protection of human rights defenders and reprisals. In parallel to these themes, the HRC will address situations and human rights crises in the Occupied Palestinian Territory, Syria, South Sudan, Sri Lanka, Burundi, Iran, the Democratic People's Republic of Korea, Eritrea, Belarus, Myanmar, Venezuela, and Yemen, among others.
The Council's meetings will be presided by the President H.E. Ms Nazhat Shameem Khan, and four Vice-Presidents from all regional groups, including H.E. Ms Keva Lorraine BAIN (Bahamas), H.E. Mr Ali Ibn Abi Talib Abdelrahman MAHMOUD (Sudan), H.E. Ms Monique T.G. Van Daalen (Netherlands), and H.E. Mr Yuri Borissov STERK (Bulgaria).
Due to the current health emergency, the Council will operate virtually until the end of February and possibly until the end of the session. The Human Rights Council Secretariat has ensured that the inclusive participation of Member States and civil society organizations will be guaranteed throughout the whole process.
The Geneva Centre will follow and report on a number of panels, interactive dialogues and general debates. To keep up to date and be the first to receive our reports, join our Mailing List!
| ORGANIZATIONAL MEETING | Date | View |
| --- | --- | --- |
| Organizational Meeting of the 46th session of the Human Rights Council | 8 February 2021 | |
| HIGH-LEVEL SEGMENT | Date | View |
| --- | --- | --- |
| Opening Meeting – High Level Segment | 22 February 2021 | |
| High Level Segment – MENA Region Dignitaries | 22 February 2021 | |
| PANELS | Date | View |
| --- | --- | --- |
| Annual High-Level Panel Discussion on Human Rights Mainstreaming | 22 February 2021 | |
| Biennial High-Level Panel Discussion on the Question of the Death Penalty | 23 February 2021 | |
| Meeting on the Role of Poverty Alleviation in Promoting and Protecting Human Rights | 26 February 2021 | |
| Annual Full Day Meeting on the Rights of the Child | 1 March 2021 | |
| INTERACTIVE DIALOGUES | Date | View |
| --- | --- | --- |
| Interactive Dialogue on the High Commissioner's report on the Occupied Palestinian Territory | 24 February 2021 | |
| Enhanced Interactive Dialogue on the High Commissioner's report on Belarus | 25 February 2021 | |
| Interactive Dialogue on Oral Update of the Group of Eminent Experts on Yemen | 25 February 2021 | |
| Interactive dialogue with the Special Rapporteur on the issue of human rights obligations relating to the enjoyment of a safe, clean, healthy and sustainable environment | 4 March 2021 | |
| GENERAL DEBATES | Date | View |
| --- | --- | --- |
| Item 2: General debate on the oral update by the High Commissioner for Human Rights | 26 February – 2 March 2021 | |
| ORAL UPDATE BY THE HIGH-COMMISSIONER | Date | View |
| --- | --- | --- |
| Oral Update by the High Commissioner  – Country Situations Across the World | 26 February 2021 | |