The Geneva Centre's Human Rights Recognition Awards 2022 edition celebrated Youth in Human Rights Advancement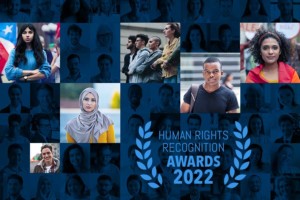 The Geneva Centre's Human Rights Recognition Awards 2022 edition celebrated Youth in Human Rights Advancement, highlighting the contributions and innovative projects undertaken by youth in their communities, where they have made a significant positive impact.
The International Human Rights Day is celebrated annually on 10 of December to commemorate the adoption of the Universal Declaration of Human Rights by the United Nations General Assembly in 1948. To contribute to this celebration, the Geneva Centre presents its Human Rights Recognition Awards yearly on the same date or the closest weekday, at an online Awards Ceremony.
The 2022 Youth in Human Rights Advancement Awardees
José Adolfo Quisocala Condori (Peru), Award of Youth Human Rights Champion
Dr. Kriti Bharti (India), Award of Youth Human Rights Champion
Stacy Dina Owino (Kenya), Award of Youth Human Rights Champion
Tamara Altibi (Palestine), Award of Honor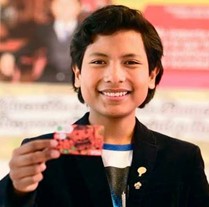 At the age of 7, José Quisocala Condori created the first Eco Bank for the children. In 2013, he won his first international award in Istanbul, and in 2014 National Award for Volunteering by the Ministry for Women, Peru. In 2018 José was awarded the International Children's Climate Prize in Stockholm and in 2019 he was recognized as one of the 25 most innovative bankers in Latin America. Today he fights for the recognition of Peruvian children and adolescents as "Change Agents" by the authorities.

Dr. Kriti Bharti is a Rehabilitation Psychologist, Social Activist, Advocate and Managing Trustee of Saarthi Trust. She has been included in 100 inspiring women by BBC Hindi. A USA based TAFFD Magazine has listed her into the World Top 10 Activists. Kriti has been given the title of International Change Maker by the organization Girls Not Brides. Kriti is popularly known as Angel of Courage, Liberator Girl, Fairy Godmother, and Real Sherni of India.
Stacy Dina Owino is the co-founder and team lead of Uncut Gems Anti-FGM Foundation aimed to eradicate female genital mutilation in communities with the help of an app called iCut. With her background in tech and Mathematics, she also mentors young high school girls in app development to spark their curiosity in tech as her input in closing the digital divide. Stacy hopes to create more sustainable community-centred solutions.
Tamara Altibi is a Palestinian-based attorney who practices human rights and humanitarian law. Tamara has been devoted to working on gender equality, human rights, and the democratic process. She is an active member in the Civil Society Institute and Network, the Youth Advisory Panel (UN YAP Palestine). She has worked as the main legal researcher on the Oversight of juvenile courts in the West Bank and Gaza Strip within the Sawasiya project.
The other finalists:
Dr. Alia Haider hails from the minority Hazara community in the highly securitized and conflict-ridden city of Quetta, Pakistan. She has been constantly organizing and mobilizing around issues of public health, women's rights, climate justice and workers' rights. Alia has shown exceptional courage in speaking out against various human rights cases of abuse in Pakistan, including the repeated targeted the killings of her community in Quetta.
Florencio Venté is a Colombian Youth Leader and Impact Entrepreneur residing in Brazil. He is the founder of Gocals. Florencio is also serving as the local government engagement manager of Migration Youth and Children. As a member of the Youth City Council of Maringa, he worked to promote awareness of anti-discrimination laws in Colombia. He is passionate about peacebuilding, conflict resolution, partnerships, and climate change.
Nelson Kwaje is a South Sudanese Technologist and Human Rights Campaigner. He worked on the establishment of 211Check, the first fact-checking platform in South Sudan. Nelson is listed among the 100 Most Influential Young Africans for the year 2020. A One young world 2019 Alumni, Nelson used his experience to start a youth space in Juba, South Sudan.
Nyombi Morris is Ugandan Climate Activist and the founder and CEO of a non-profit organization called Earth Volunteers. He began his activism as a result of the direct impact flooding had on his family, disrupting his parents' source of livelihood and forcing them to relocate. His work and story as a climate migrant has been featured in BBC, CBC, and CNN. With his team Nyombi m planted over 48,000 trees in an effort to fill gaps in Ugandan forest reserves. Nyombi is on the list of the most influential people in green on LinkedIn.
The International Jury
Jury members included international experts and actors with extensive experience in human rights, and one former Awardee.
Visaka Dharmadasa, Founder Chair of Association of War Affected Women and Parents of Servicemen Missing in Action.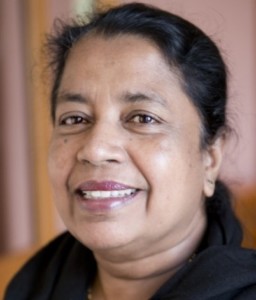 Struggling to end the civil war, Visaka was able to bring women together across the divide to work for peace. She was awarded the prestigious Humanitarian award for 2006 by Interaction of Washington DC and was nominated for a collective Nobel Peace Prize in 2005. Visaka was a Special Rapporteur team member to investigate the violence and the ceasefire violations and Consultation Taskforce on Reconciliation Mechanisms of Sri Lanka. She is a member of Women Waging Peace, Women's Alliance for Security Leadership, Resolution to Act, Global Network of Women Peace builders, Women Mediators Across the Commonwealth. Visaka is the gender focal point for GPPAC in Sri Lanka and a former member of the Civil Society Advisory Group of UN Women. She holds degrees in negotiations and mediation skills and in women and security from Harvard.
Alex Ayub, National Youth Manager and Road Safety Focal Point, Kenya Red Cross Society.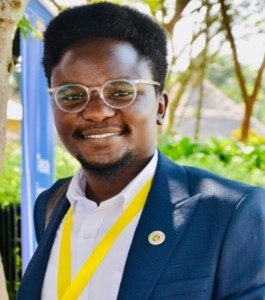 Alex is a strong voice in Kenya bringing along with him the mindset, attitude, knowledge and drive to see a more educated, empowered and enabled communities in Kenya. Alex serves as a Youth Leadership Board member at the Global Youth Coalition for Road Safety and a United Nations Road Safety Fund (UNRSF) Health and Road Safety Platform Member. Alex started his youth advocacy in 2013 as an advocate for Youth and Road Safety and has over the years acquired knowledge both nationally and internationally, participating in a Youth Delegates Training Program in Finland (2016), Youth Road Safety Advocacy Training in South Africa (2018, 2019), Global Youth Summit in Norway (2019), International Federation of the Red Cross and Red Crescent Societies (IFRC) Leadership Forum in Togo (2019), and has trained Youth Leaders from Finland, Zimbabwe, and Kenya (Finland 2019).
Sayed Ahmed Fahim Masoumi, Junior Research Analyst, UN Research Institute for Social Development (UNRISD).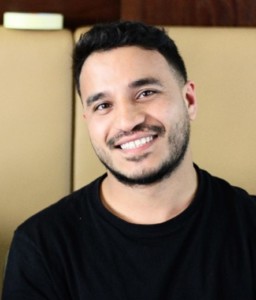 Masoumi holds a master's degree in Sustainable Development Management from the Rhine Waal University of Applied Science. His background in SDGs and involvement with AIESEC enabled him to facilitate exchange programs between Afghans and youth from other partner countries. In 2018 he led exchange programs as Country Director and increased the number of exchanges with a high number of girls' engagement in various projects. In 2019 he joined VNDO, and with his colleagues designed Rural Women's Entrepreneurship project to support women with a new set of skills such as business development, marketing, social media, and product packaging. The project was funded by UN Women and was concluded with remarkable results in September 2020. The project was named SDG Good Practice by the UN Department of Economic and Social Affairs.