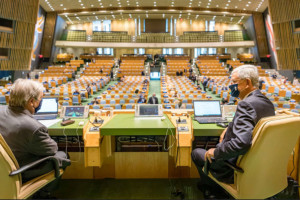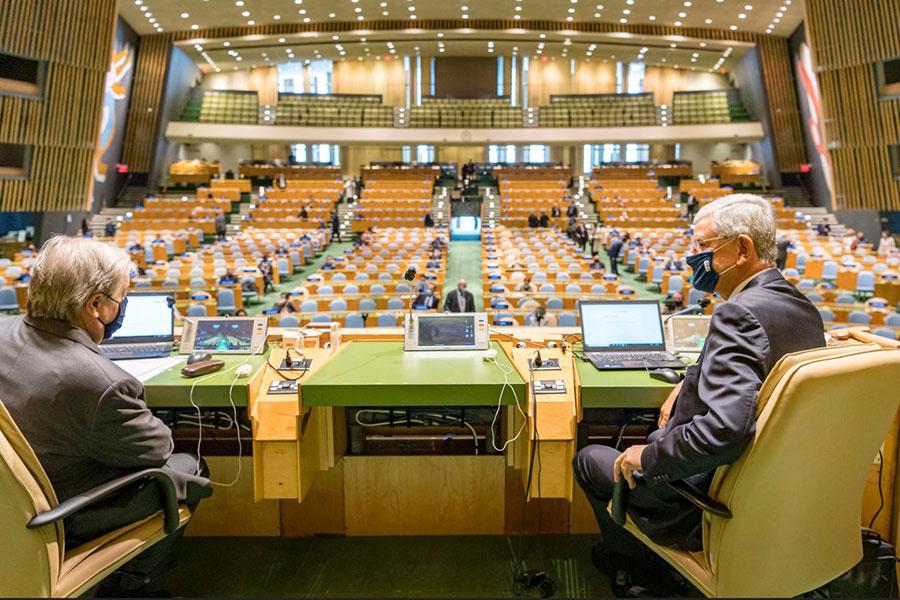 The Geneva Centre followed the work of the Third Committee (Committee on Social, Humanitarian & Cultural Issues) during the 75th United Nations General Assembly session and produced a detailed 50-page summary of more than 80 interactive debates and thematic and country-specific discussions with representatives of:
– Treaty Bodies and Committees (Human Rights Committee, Committee on the Elimination of All Forms of Discrimination Against Women, Committee on the Rights of the Child, among others),
– Special Procedures mandate holders, including Special Rapporteurs, Independent Experts, and Chairs of Working Groups,
– United Nations Agencies (UNICEF, OHCHR, UNHCR, among others).
Examples of human rights issues covered during the debates include advancement of women rights (discrimination against women and girls, violence against women…), rights of migrants, refugees and IDPs, rights of the child, racism and racial discrimination, freedom of religion and belief, right to development, right to education, rights of indigenous peoples, right to self-determination, international solidarity, the impact of COVID-19 on human rights, human rights and climate change, freedom of opinion and expression, cultural rights, among others.
The Geneva Centre has also produced a 3-page overview report of the leading human rights trends, news, and updates brought up during the weeks of the Third Committee's meetings.
Third-Committee-discussions-Quick-Summary.pdf