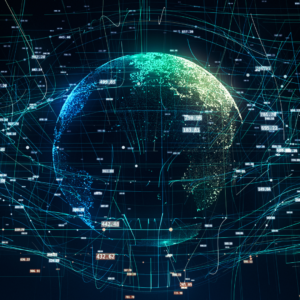 The Geneva Centre for Human Rights Advancement and Global Dialogue organized an online event "Surveillance technologies and human rights: Beyond the security – freedom dilemma" on 14 June 2023, from 11 am to 12:30 pm.
Although it has great potential for positive impact, surveillance technologies, including AI are sparking a debate that too often overlooks human rights considerations. From opaque, targeted use of spyware against journalists and human rights defenders, facial recognition disproportionately targeting minority communities, to the use of monitoring centres to nip protest movements in the bud; unbridled surveillance practices have shown to dangerously threaten the enjoyment of human rights.
Most evidently, this results in the reinforcement of discrimination, including through racial profiling, censorship, violation of individuals' right to privacy, abusive detention, forced labour and torture, and enabling attacks against human rights defenders. In her latest report, the Special Rapporteur on the promotion and protection of human rights and fundamental freedoms while countering terrorism stressed "the lack of comprehensive regulation […] including an absolute lack of human rights protections and enforcement" in this domain.
A follow-up publication, drawing from the discussions and in particular the recommendations and lessons learned from the panel has been developed and distributed online. To learn more, view the panel's Concept note and read the Background paper for this event.
Panellists
Tamar Kaldani, Data Protection Consultant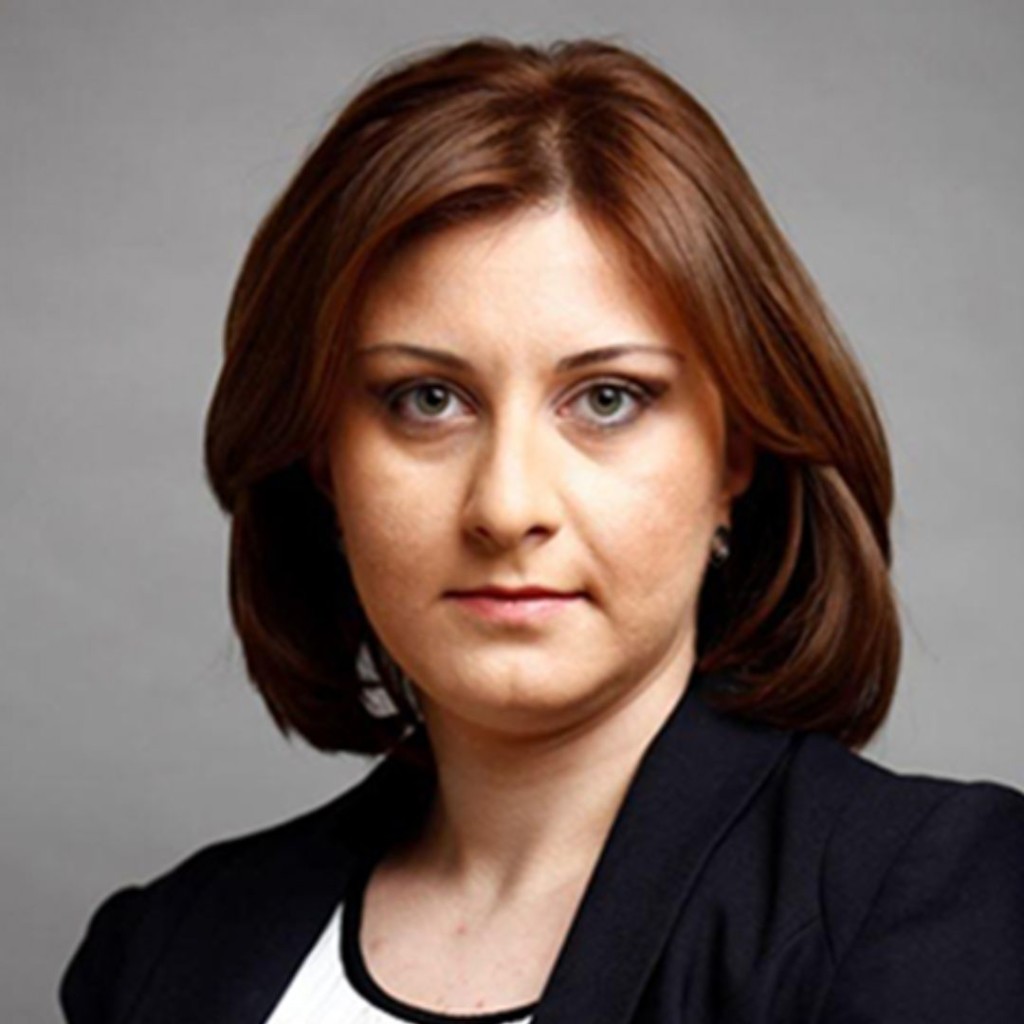 Ms. Kaldani currently acts as data protection expert of the 'GLACY+' project of the EU and the Council of Europe, a senior data protection expert for Africa of the European Commission project "International Digital Cooperation- Enhanced Data Protection and data flows", and as a team leader of the GIZ-commissioned project supporting the build-up of the Kenyan Office of the Data Protection Commissioner.
From 2018 to 2022, Tamar served as a First Vice-Chair of the Consultative Committee (T-PD) of the Council of Europe Convention for the Protection of Individuals with regard to Automatic Processing of Personal Data (Convention 108). As Georgia's first Data Protection Commissioner, she established the independent supervisory authority and developed it during two consecutive terms from 2013 to 2019. Since 2019 as an expert of the EU, Council of Europe, World Bank, UN agencies and GIZ contributed to the development of data protection legal frameworks and supervisory authorities in 7 African countries,  3 Central Asian Republics, 2 Eastern European states and 1 country located in the South Pacific Ocean. Tamar holds LL.M and MBA degrees. She is a Certified Information Privacy Professional/Europe (CIPP/E) credential from the International Association of Privacy Professionals (IAPP).
Sempala Allan Kigozi, Tech Lawyer and a Digital Rights Activist, Unwanted Witness.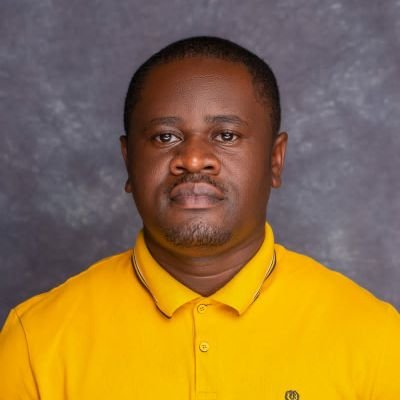 Mr. Kigozi has been at the heart of campaigns that promote the right to privacy, free expression both online and offline and a strong enthusiast of Internet Governance. He is an expert on  the intersection of technology, law and human rights. Sempala is currently the Head of Legal and Programs at Unwanted Witness, where he has led advocacy campaigns, research interventions, capacity building workshops  and strategic litigation aimed at the realization of human rights and good governance.
Catarina Fontes, Postdoctoral Researcher, Technical University of Munich.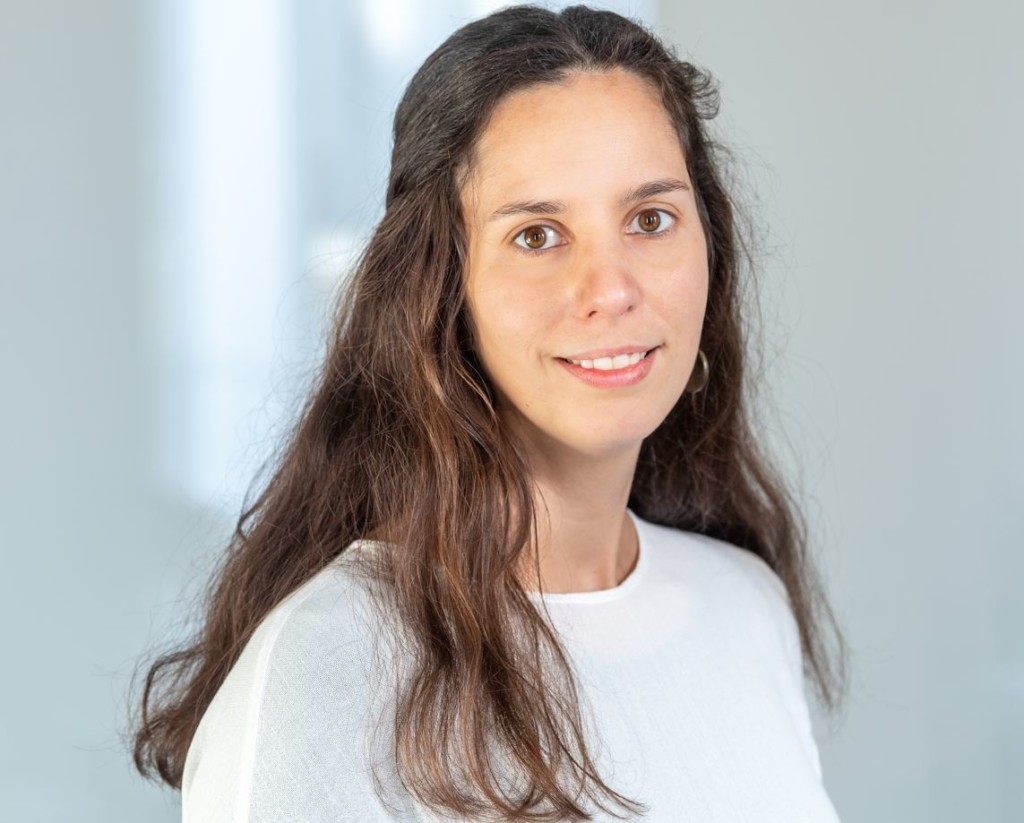 Dr. Fontes works directly with Christoph Lütge, Professor and director of the TUM Institute for Ethics in Artificial Intelligence, and an interdisciplinary team of researchers on the research project Ethics for the Smart City. Applied socio-technical frameworks to assess the implementation of AI-related solutions. One of her research topics is the use of intrusive surveillance technologies such as face recognition and other biometric identification systems in public spaces and impacts for individuals and society. Dr. Fontes holds a PhD in Urban Studies granted by the New University of Lisbon and University Institute of Lisbon.
Meredith Veit, Tech & Human Rights Researcher, Business and Human Rights Resource Centre.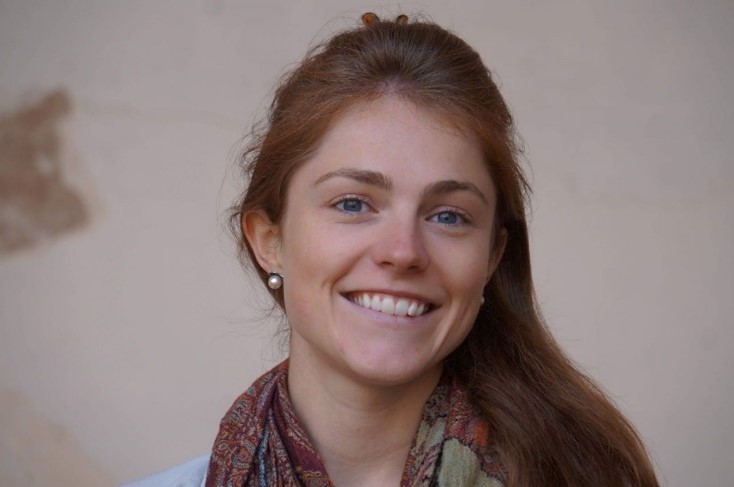 Ms. Veit works at the intersection of business, human rights and technology, with a particular focus on at-risk groups. She is a journalist by vocation, and she has worked on various projects related to the protection of human rights defenders, journalists, migrants' rights and children's rights in the digital age. She specializes in fact-finding, trauma-informed and gender-sensitive interviewing, and project management. Ms. Veit holds a master's degree in Human Rights and Democratisation from the Global Campus of Human Rights and a bachelor's degree in Communication and Public Culture from The George Washington University.
Moderator : Dr Umesh Palwankar, Executive Director, Geneva Centre for Human Rights Advancement and Global Dialogue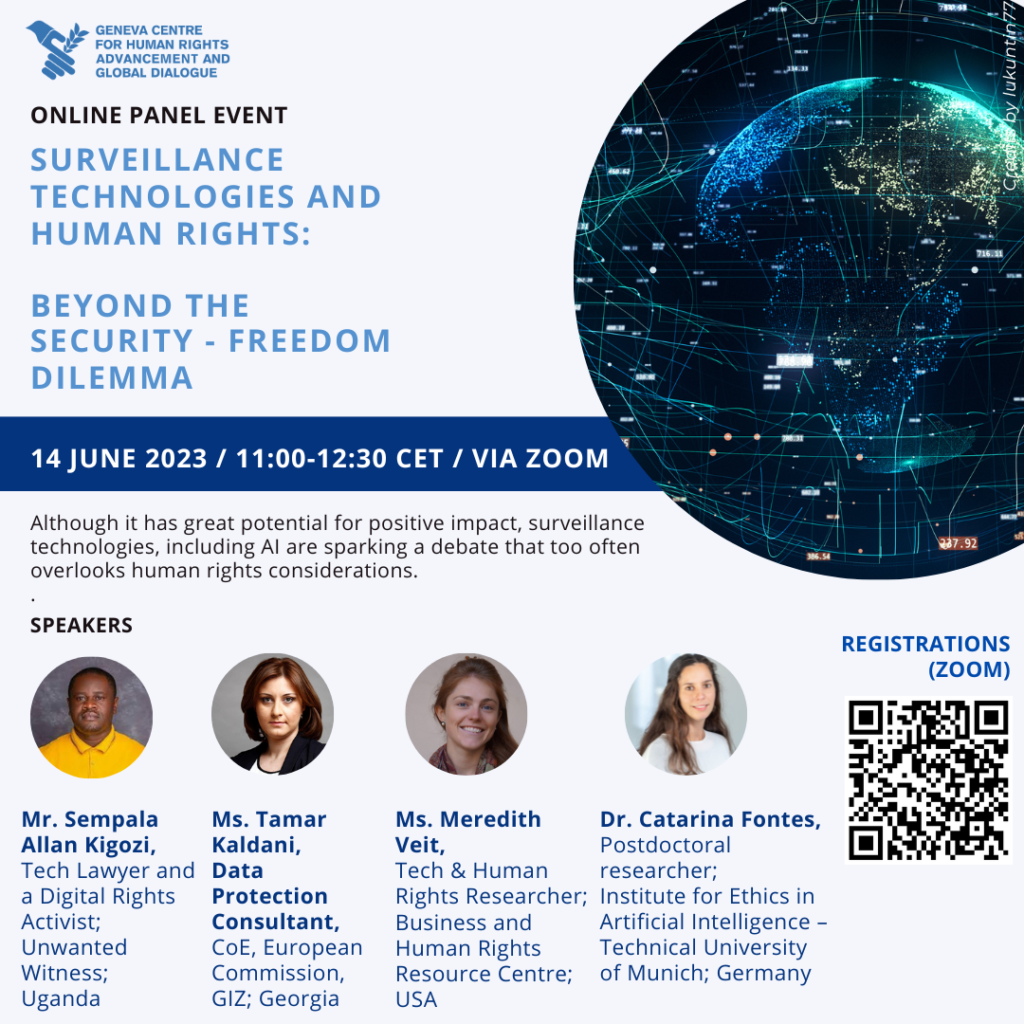 Cover photo credits: Getty Images / Lukuntin77