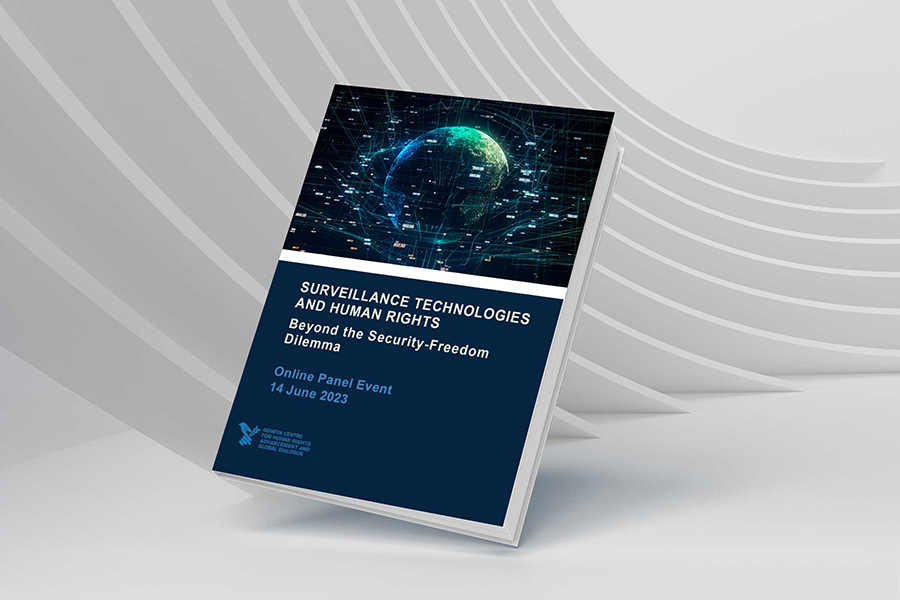 Although it has great potential for positive impact, surveillance technologies, including A.I, are sparking a debate that too often overlooks human rights considerations. From targeted use of spyware against journalists and human rights defenders, facial recognition disproportionately targeting minority communities, to the use of monitoring centres to nip protest movements in the bud; unbridled surveillance practices have shown to dangerously threaten the enjoyment of human rights. 
The idea underpinning this mass buy in of surveillance technology is that more – and better – data ensures safety and security enables better risk management. Individuals should seemingly forgo parts of their privacy and stake other rights and freedoms that intersect with it for the sake of security and development. A framework that, although not new, merits to be re-examined. Noting the upsurge in all world regions of bills and of legal reforms in the areas of  data protection and privacy, the Geneva Centre for Human Rights Advancement and Global Dialogue held an online panel discussion with the aim to contribute a new perspective, beyond the perceived dilemma.
Access the pdf version of this publication.
Year of publication: 2023
Cover photo: Canva / lukuntin77