Geneva –16 June 2023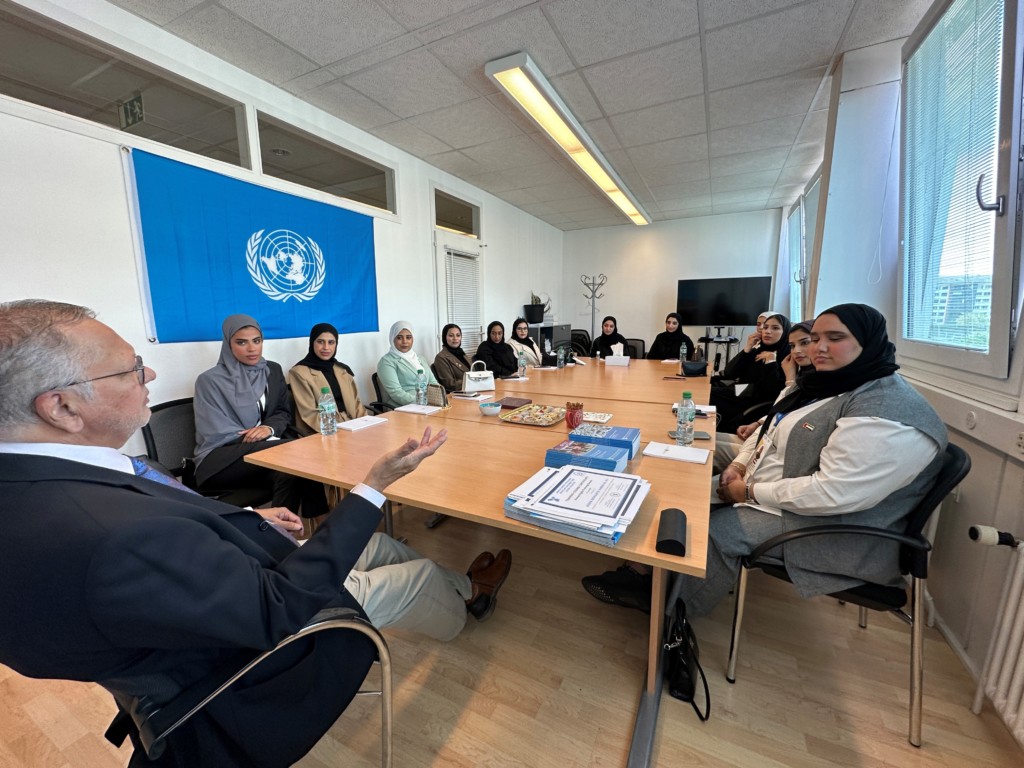 The Geneva Centre for Human Rights Advancement and Global Dialogue and Webster University, Geneva have successfully concluded their second edition of the immersive "Human Rights & Global Governance" Training Program. This unique and innovative program brought together undergraduate students in their final year of international relations and politics from Zayed University's Abu Dhabi and Dubai Campuses, comprising a cohort of talented and motivated female students. The program also welcomed international students from Webster University.
Throughout the two-week course, participants exhibited remarkable engagement and enthusiasm, attributing it to the program's diverse range of lectures and an enlightening field visit. By bridging the gap between theoretical studies and real-life experiences, participants honed practical skills and gained valuable insights into the field of human rights. The harmonious interaction between Zayed University and Webster University students further enhanced the learning experience.
The resounding success of this training program further underscores the commitment of the Geneva Centre to advancing human rights education and empowering future leaders in the field through effective capacity-building initiatives. This accomplishment highlights the Centre's unwavering dedication to fostering a comprehensive understanding of human rights and nurturing individuals who will drive positive change in the realm of human rights advocacy and governance.