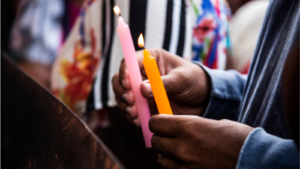 The Geneva Centre for Human Rights Advancement and Global Dialogue organized an online event "Interfaith Dialogue and Reconciliation: Creating and Sustaining Spaces of Encounter" on 22 February 2023.
We invite you to watch the full video recording of the panel event here. 
Interfaith and interreligious dialogue can create spaces for promoting tolerance, equality and human rights in diverse and multicultural environments. The event explored the challenges and opportunities of interfaith dialogue to foster reconciliation and address issues of xenophobia and discrimination; identified successful platforms, policies and initiatives that support interfaith, intercultural and interreligious collaboration on the local, national and international levels; and discovered how to change the narrative of increasing distrust and "othering" rhetoric. The panellists shared recommendations and best practices in interfaith and interreligious dialogue and collaboration, which can enable us to sustain peace and combat intolerance and discrimination, as well as to create spaces of encounter with one another.
Building on the outcomes of the Global Forum on Civilizations (2022), the panel analyzed challenges, needs, and benefits of interfaith dialogue in an effort to provide a channel of communication among faiths and beliefs in the spirit of tolerance, truthfulness, sincerity, love, and goodwill, without forcing our own paradigms or ideas on others. A follow-up publication, drawing from the discussions and in particular the recommendations and lessons learned from the panel will be developed and distributed online. Download event Concept note for more information of the background.
Panellists:
Ms. Nazila Ghanea, UN Special Rapporteur on freedom of religion or belief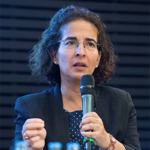 On 1 August 2022, Ms. Nazila Ghanea assumed her mandate as Special Rapporteur on freedom of religion or belief. She is Professor of International Human Rights Law and Director of the MSc in International Human Rights Law at the University of Oxford. Her academic work has often connected with multilateral practice in international human rights law. She has contributed actively to networks interested in freedom of religion or belief and its interrelationship with other human rights and has advised states and other stakeholders. She has researched and published widely in international human rights law and served as consultant to numerous agencies.
Prof. Fabio Petito, Religion & International Affairs, University of Sussex; Head of "Religions and International Relations" Programme, ISPI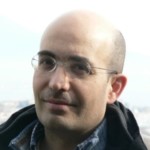 Fabio Petito is Professor of Religion & International Affairs in the Department of International Relations at the University of Sussex, where he also leads the Freedom of Religion or Belief & Foreign Policy Initiative. He is also Head of the ISPI Programme on "Religions and International Relations" supported by the Italian Ministry of Foreign Affairs and International Cooperation. He teaches, researches and publishes on different theoretical and policy aspects of the role of religion in global politics. His publications include Religion in International Relations (2003), Civilizational Dialogue and World Order (2009) and Towards a Postsecular International Politics (2014). Among his recent publications: Petito, F. (2020), "From Freedom of Religion or Belief (FoRB) Advocacy to Interreligious Engagement in Foreign Policy", Global Affairs, 6:3, 269-286 and Petito, F., Daou, F. and Driessen, M (2021), eds., Human Fraternity and Inclusive Citizenship: Interreligious Engagement in the Mediterranean (Milan, ISPI: Ledizioni, 2021).
Dr Scherto Gill, Director of Global Humanity for Peace Institute; Senior Fellow and Executive Secretary, Guerrand-Hermès Foundation for Peace (GHFP)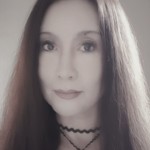 Scherto Gill is Professor of Research and Director of Global Humanity for Peace Institute, where she coordinates the UNESCO Initiative on Collective Healing, Social Justice and Global Well-Being. Scherto is also Senior Fellow at the Guerrand-Hermès Foundation for Peace and Life Fellow of Royal Society of Arts (FRSA). She is on the editorial board of a number of journals, including International Journal for the Study of Spirituality. Scherto is a board member of Spirit of Humanity Forum, and Rising Global Peace Forum, and chairs the G20 Interfaith Forum's Education Working Group. She is a 2022 Laureate of Luxembourg Peace Prize. Her latest publications include Understanding Peace Holistically: From the Spiritual to the Political (Peter Lang); Happiness, Flourishing and the Good Life: A Transformative Vision for Human Well-Being (Routledge), Ethical Education: Towards An Ecology of Human Development (Cambridge University Press), and Lest We Lose Love (Anthem Press).
Rev Sören Lenz, Co-chair, Interreligious & Interconvictional Dialogue Committee, Conference of INGOs, Council of Europe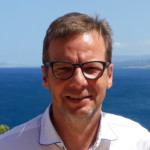 Rev Sören Lenz has studied Theology, Philosophie, Linguistics and German Literature in Tübingen, Heidelberg, Munich and Aarhus. He has undergone Pastoral Training in the Union of Protestant Churches of Alsace and Lorraine (UEPAL) and served as the Auxiliary minister in the Church of England (Stafford), and Theological director of the Church academy "Liebfrauenberg" in Alsace. Currently, he is the General Secretary of the Conference of Rhine Churches, and Co-chair of the Interreligious & Interconvictional Dialogue Committee of the Conference of INGOs, Council of Europe. Previously Sören has served as the Executive secretary of CEC and official representative at the Council of Europe (2018-2023).
Dr Kezevino Aram, President of Shanti Ashram, India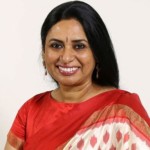 Dr. Kezevino Aram serves as the President of Shanti Ashram, an institution founded in 1986 on Mahatma Gandhi's vision of Sarvodaya (progress for all). Shanti Ashram is an international center for learning, development and collaboration. It accompanies communities in their efforts to move out of poverty, address inequalities, build creative leaders and ensure sustained development. Today, Shanti Ashram serves over 250,000 people in urban, semi-urban and rural areas, including 70,000 vulnerable children across 100 villages in Tamil Nadu. A medical doctor and public health practitioner, Dr. Aram is deeply committed to the Gandhian spirit and convenes many initiatives that focus on public health & general healthcare, children's development, community cohesion and active peace building.
Dr Bakary Sambe, Regional Director, Timbuktu Institute, African Center for Peace Studies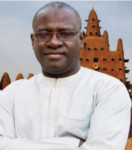 Bakary Sambe is Regional Director of the Timbuktu African Institute for Peace Studies (Dakar, Niamey, Bamako). Founder of the Observatory of Religious Radicalism and Conflicts in Africa, Sambe is a teacher–researcher at Gaston Berger University in St Louis (Senegal). Sambe's current work focuses on endogenous strategies, cross-border dynamics and experimenting with agile approaches in crisis zones. An expert working with the United Nations, European Union, African Union, etc., he has notably designed and led advocacy for the establishment of the regional group for the prevention and fight against radicalization of the G5 Sahel (CELLARD), assisted in the process of developing national strategies in Niger, Burkina Faso and the Central African Republic, and produced the first manual of good resilience practices.
Moderator:
Dr Umesh Palwankar, Executive Director, Geneva Centre for Human Rights Advancement and Global Dialogue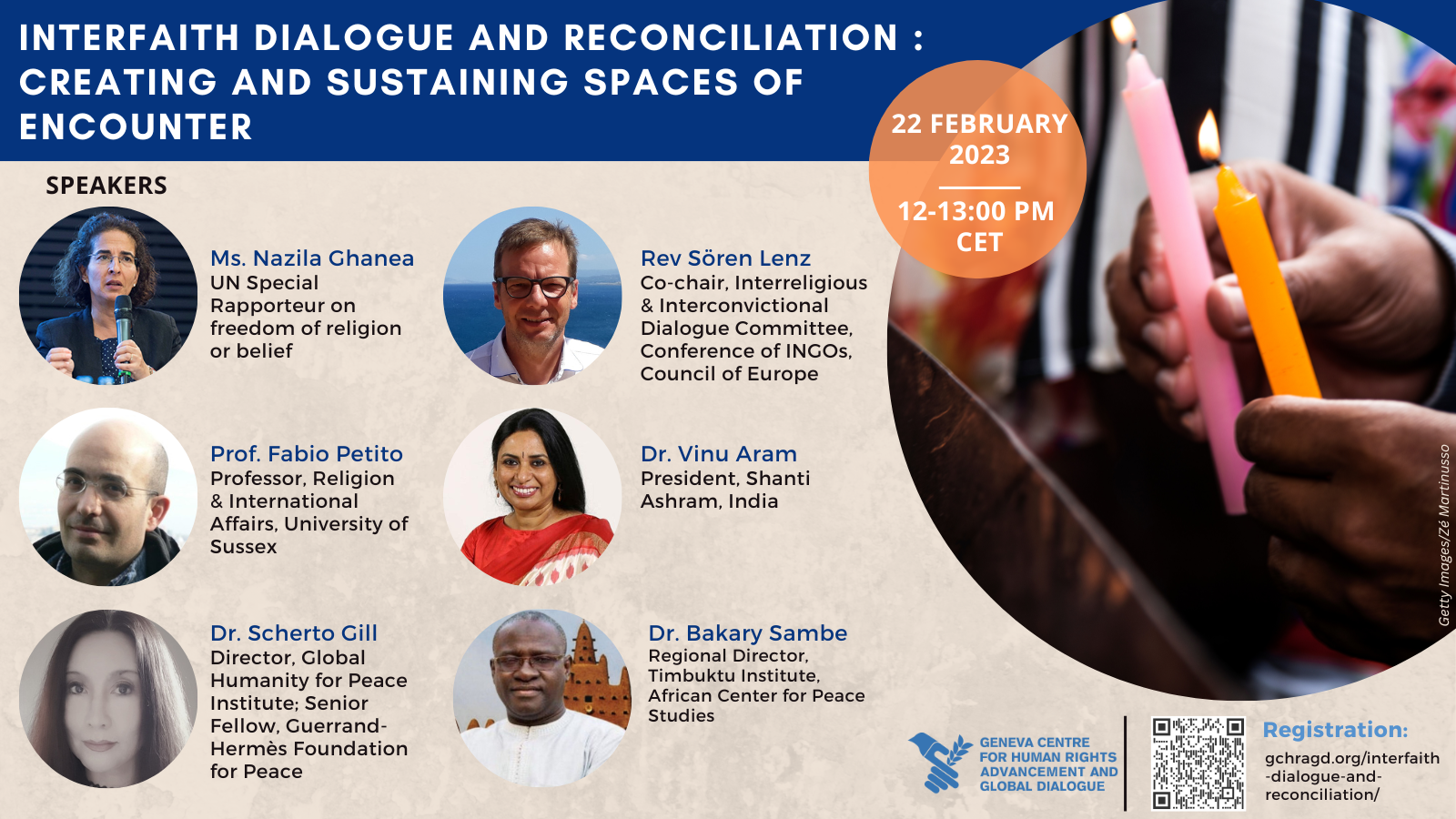 Cover photo credits: Getty Images / Zé Martinusso