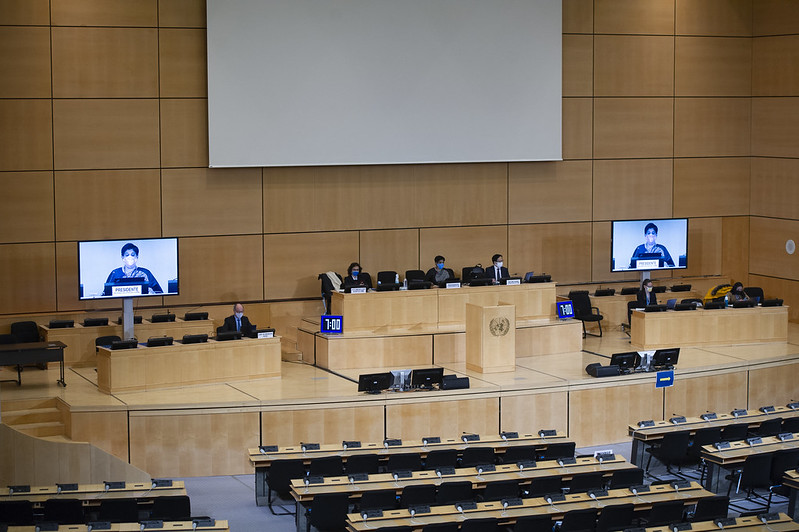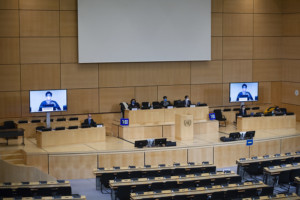 The Geneva Centre will continue monitoring and reporting on the UN Human Rights Council (HRC) sessions. During the 48th session of the Council (HRC48) to be held from 13 September to 8 October 2021, we will follow a number of selected Interacted Dialogues, Panel Discussions and General Debates, as well as the UPR Outcomes and Adoption of Resolutions.
We will produce detailed summaries of these meetings which will be published below as soon as available.
To join our HRC Mailing List, please click here.
For any queries, please contact Ms. Maryna Yazianok: myazianok@gchragd.org or Mr. Florian Fiquet: ffiquet@gchragd.org.
| ORGANIZATIONAL MEETING | Date | View |
| --- | --- | --- |
| Organizational Meeting of the 48th session of the Human Rights Council | 30 August 2021 | |
| WEEKLY OVERVIEWS | Date | View |
| --- | --- | --- |
| Week 1 Overview | 13 – 17 September 2021 | |
| INTERACTIVE DIALOGUES | DATE | VIEW |
| --- | --- | --- |
| Interactive Dialogue with the Independent Investigative Mechanism for Myanmar | 13 September 2021 | |
| Enhanced interactive dialogue on the situation of human rights in the Tigray region of Ethiopia | 13 September 2021 | |
| Interactive Dialogue with the Group of Eminent Experts on Yemen | 14 September 2021 | |
| Interactive Dialogue with the Special Rapporteur on the human right to Safe Drinking Water and Sanitation | 15 September 2021 | |
| REPORT PRESENTATIONS AND ORAL UPDATES | DATE | VIEW |
| --- | --- | --- |
| Opening segment and Item 2 High-Commissionner Oral Updates | 13 September 2021 | |
| PANEL DISCUSSIONS | DATE | VIEW |
| --- | --- | --- |
| | | |
| PANEL DISCUSSIONS | DATE | VIEW |
| --- | --- | --- |
| | | |
| DETAILED SUMMARIES | DATE | VIEW |
| --- | --- | --- |
| | | |