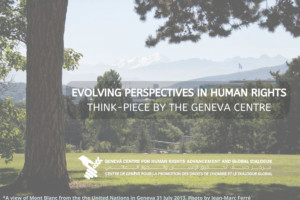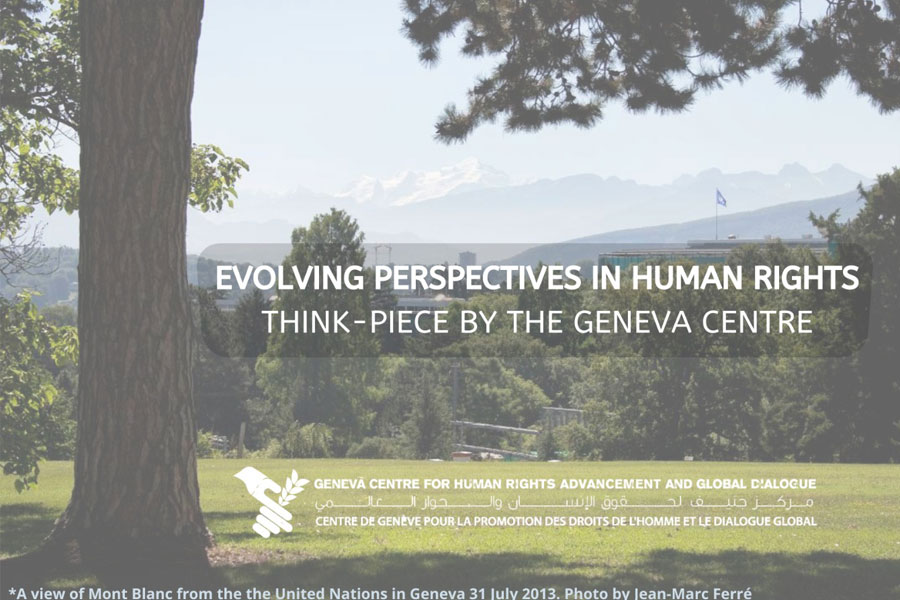 The pandemic and subsequent confinement, although severely hampering usual work practices, in fact proved very rich in outputs through introspection, analyses, projections and pathways for the future. During the four months from April to July, the Geneva Centre participated in, and prepared and widely distributed reports on 57 webinars dealing with several subjects of interest in the domain of human rights. These provided a better understanding of the complex and transformative scope of the unprecedented impact of the coronavirus pandemic on international relations, democratic governance, social interaction and the protection of human rights. The world is at a critical juncture, for the old is dying and the new is yet to be born.
In its capacity as a think-tank, the Geneva Centre is pleased to share with you the main ideas expressed during the rich webinar discussions, together with its own analyses and reflections, on lessons learned and the ways forward to enhance respect for human rights.
Our new Opinion Piece covers the following topics: Redefining Multilateralism, Civil Society and Youth: New Strategies for Transformative Impact, Education for societal transformation, Trust, Media and Society, Climate change, environment and Covid-19, Covid-19 and Employment, and Human security.
Document:
Evolving perspectives – Think-piece by the Geneva Centre.pdf