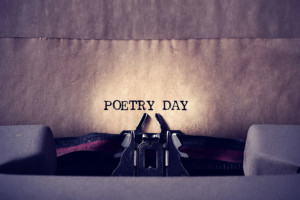 During the 30th session of the United Nations Educational, Scientific and Cultural Organization (UNESCO) General Conference, held in Paris in 1999, the 21st March was declared as World Poetry Day.
It is worth mentioning that the 21st of March is also the commemoration of the International Day for the Elimination of Racial Discrimination; as set forth in the Universal Declaration of Human Rights, notably under art. 1 and 2, "All human beings are born free and equal in dignity and rights" and "everyone is entitled to all the rights and freedoms (…), without distinction of any kind, in particular as to race, colour or national origin"
On March 24th, in a joint event, the Geneva Centre and the Permanent Mission of the Sultanate of Oman to the United Nations in Geneva commemorated World Poetry Day; the event took place inside the Offices of the United Nations at Geneva under the High Patronage of Mr. Michael Moeller, Acting Director of the United Nations Office at Geneva
The goal of the event was to promote intercultural diversity in order to propose a forum of exchange to share traditions through poetry. It represented a space for dialogue through the readings of poems in different languages.
Through its association and metaphor, poetry can be another facet of dialogue between diverse cultures. The frameworks involved in such endeavours as World Poetry Day encourages readings, writings, publications and the teaching of poetry and languages in all parts of the world
The Geneva Centre proudly divulges that more than 300 people attended the event and an impressive 26 nationalities were present.
During his welcoming speech, Mr. Imad Zuhairi, Executive Director of the Geneva Centre stated, "The necessity to emphasize the importance of diversity brought us to the conception of a peculiar programme for today's event, which gives space to different shades of poetic art (from the reading of poems to the use of music), to different nationalities, cultures and languages, as well as to different genders and ages"
On behalf of Dr. Hanif Al-Qassim, Chairman of the Geneva Centre, we would like to thank all participants and attendees and hope for the continued safeguard of positive synergies between peoples of all religions and cultures.