21 September 2022
ONLINE PANEL DISCUSSION

Access the pdf version of the panel publication here.
Background
In 2001, the General Assembly voted unanimously that the International Day of Peace, established in 1981 and commemorated on the 21 of September, would be designated as a period of non-violence and cease-fire. 
Although there does not exist a universal definition of racism; racism, as a system of social inequality, implies that certain groups do not have equal access to and control over material and immaterial social resources based on their race or ethnicity. 
The Geneva Centre
believes that it is of paramount importance to place the fight against racism and racial discrimination as a key element in the protection of fundamental human rights. 
C
ontemporary forms of prejudice and intolerance, discrimination, and systemic racism are countering endeavours to move towards a more just and peaceful world.
The panel event aimed to promote equality and raise awareness of the multiple forms of racism experienced by racial and ethnic minorities and how to tackle it; to identify ways to address hate speech, and fear of the other to foster peaceful and just societies with racial equality; to identify best practices to support anti-racist action from individual to grassroots and structural levels; and to provide an opportunity for dialogue and information sharing.
MODERATION:
Dr. Umesh Palwankar, Executive Director at the Geneva Centre for Human Rights Advancement and Global Dialogue
PANELISTS

Dr. Verene A. Shepherd is a Social Historian, and the current Director of the Centre for Reparation Research at the University of the West Indies. Verene is Chair of the United Nations Committee for the Elimination of Racial Discrimination (CERD), a post to which she was elected in 2022. She is an honorary fellow of Jesus College, University of Cambridge. Her area of academic specialisation is in African & African-American History, Gender & Migration Studies within the specific fields of slavery and alternatives to the sugar economy in 18th and 19th century Jamaica; Migration and the Asian diaspora in the Caribbean; and Gender discourses in Caribbean history. 

Dr. Doros Polycarpou, co-founder and Executive Director, KISA – Action for Equality, Support and Antiracism, Cyprus, has a background in Social Science, and he has studied and worked for years in several European countries, especially in the UK and Germany. Due to his long-standing involvement and leading role in civil society organisations, he has comprehensive knowledge of the areas of Migration and Asylum, the fight against racism and discrimination, hate speech and hate crimes as well as trafficking in human beings. His areas of expertise include national and European policies in these areas and the impact of the people whose daily lives are affected by them.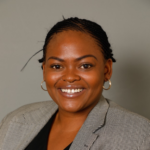 Ms. Rethabile Ratsomo, Anti-Racism Manager, Ahmed Kathrada Foundation, Anti-Racism Network South Africa (ARNSA). Rethabile is a BA LLB graduate from Rhodes University with a passion for the advancement of all human rights in South Africa. She is currently the Anti-Racism Manager at the Ahmed Kathrada Foundation situated in Johannesburg, South Africa. She is also the Convenor of the Anti-Racism Network South Africa which has a membership of over 80 South African based organizations.
Access the pdf version of the panel publication here.