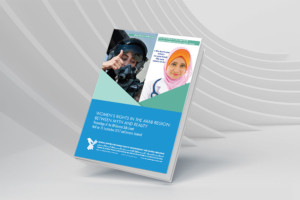 In September 2017, the Geneva Centre organized a meeting on "Women's rights in the Arab region: between myth and reality", in cooperation with the Permanent Mission of the Arab Republic of Egypt. The discussion sought to review the remaining challenges and to deconstruct the existing myths regarding women in the Arab region. As became evident during the debate, women worldwide are still suffering, to different degrees, from the grip of patriarchy, and these challenges are not specific to any culture but are common to all countries.
The panel highlighted the negative impact of the stereotypical representations of Arab and Muslim women, and the intersecting forms of discrimination resulting from this phenomenon on, inter alia, women migrants, and those that belong to minorities. The discussion also brought out the fact that, despite sustained awareness promotion, and the further elaboration of a comprehensive international legal framework on women's rights and gender equality, major setbacks persisted all around the world.
Access the pdf version or contact us if you'd like to receive a hard copy of this publication.
Year of publication: February 2019