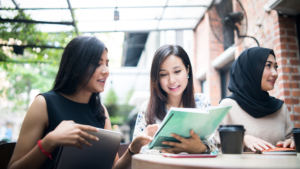 On the occasion of the International Day of Education, celebrated each year on 24 January, and building on the global momentum generated by the UN Transforming Education Summit in September 2022, the Geneva Centre for Human Rights Advancement and Global Dialogue organized an online event entitled "Defending Women and Girls' Right to Education: Current Challenges and Perspectives". The panel event aimed to create a space for discussion and will call for mobilization around women and girls' right to education.
The speakers addressed good practices on how to encourage more national and international commitments from the governments and shared concrete initiatives and action from the grassroots level to ensure the right to education for every woman and girl, which contributed to laying the foundation for women's empowerment and be fundamental to achieving gender equality. During the online panel event, the panelists addressed good practices and innovative ways to protect women and girls' right to education. They also provided recommendations to governments, civil society, the private sector, international and regional organizations and other stakeholders in order to encourage valuing women and girls' voices and providing equal learning opportunities in all countries and contexts.
Women and girls in many parts of the world continue to suffer discrimination in the area of education, despite the progress made in narrowing gender gaps in education over the past decades. The prolonged school closures and unprecedented disruptions caused by COVID-19 pandemic, protracted conflicts, natural disasters and forced displacement, poverty and inequalities within countries are making it harder for female students to exercise their right to education. Data on out-of-school girls, particularly in conflict-affected countries such as Somalia, Ethiopia and the Syrian Arab Republic, remains scant – and the available data often refers to the situation before the pandemic1. The most pressing situation is currently unveiling in Afghanistan – the only country in the world where a ban is imposed on secondary education for girls and, more recently, on access to university education.
Denying women and girls their inherent right to education not only represents a flagrant violation of the basic human rights principles of equality and non-discrimination, but is likely to result in a significant setback at various levels of the socio-economic fabric of that country, especially in the domains of health, justice and education, with a foreseeable lack in the near future of female doctors, lawyers and teachers. Moreover, it would aggravate the risk of forced, underage marriages, early pregnancies, female genital mutilation and domestic and gender-based violence.
Date & time: 24 January 2023, 12 pm – 1:15 pm (CET, Geneva time).
Cover photo credits: Getty Images Signature / yongyuan
Moderator:
Dr. Umesh Palwankar

, Executive Director, Geneva Centre for Human Rights Advancement and Global Dialogue
Panellists: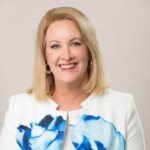 Ms. Elizabeth Broderick is a member of the UN Working Group on discrimination against women and girls. She assumed her functions on 1 November 2017. As Australia's longest serving Sex Discrimination Commissioner (2007-2015), she advanced gender equality and women's human rights through research and advocacy including in relation to preventing violence against women, economic security for women, balancing paid work and unpaid caring responsibilities, women's leadership and gender equality laws and institutions. Elizabeth also led a major review into the treatment of women in Australia's military and Federal Police. She was a member of the World Bank Gender Advisory Board, and Global Co-Chair of the UN Global Compact's Women's Empowerment Principles Leadership Group. She was Special Adviser to the Executive Director of UN Women and Under-Secretary General on Private Sector Engagement.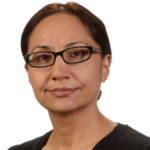 Ms. Belquis Ahmadi is a human rights lawyer with over 20 years of experience working on issues related to rule of law, civil society development, governance, democracy, countering violent extremism and peacebuilding. At the United States Institute of Peace, where she works as a senior program officer, Belquis is focused on promoting rule of law, women's access to justice, countering violent extremism, and women's participation in the peace process. Ms. Ahmadi has provided senior-level policy advice and representation on complex governance, electoral and access to justice initiatives. She possesses broad knowledge of political and development priorities, and has worked on development projects in Afghanistan, Bangladesh, Indonesia, Pakistan, and the Middle East. Ms. Ahmadi's published writing include research and analytical pieces on countering violent extremism, elections, access to justice and women's political participation.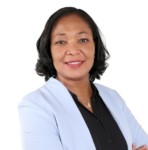 Dr. Racquel Warner – Since 2003, Dr. Racquel Warner has worked in various academic and leadership positions at three major off-shore branch campuses in the UAE. A career educator with over 25 years international teaching experience, her professional engagement has been defined by her keen interest in social justice and equality. In her home country of Jamaica, she has initiated inner city community engagement projects that connected benevolent business owners with families who needed educational assistance. She also works actively in communities in Nepal, Bangladesh, and Kenya to support the development and accessibility of quality education to at risk groups.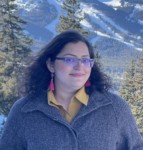 Ms. Saba Ismail is an award winning human rights activist who has been working for the empowerment of young women for over two decades. She is the Co-Founder of Aware Girls, a young women-led organisation working towards gender equality and peace. Saba is a Sié Fellow at the Sié Chéou-Kang Center doing Masters in International Human Rights from the Josef Korbel School of International Studies at the University of Denver, Colorado. She has served as a speaker and an advisory group member at organizations such as the United Nations and the World Bank, and is the recipient of prestigious fellowships such as the Hurford Youth Fellowship (Washington, D.C) and the Vital Voices Fellowship and the Do School Fellowship (Germany). In 2013, Saba was recognized as one of the "100 Leading Global Thinkers" by Foreign Policy, and among the "30 Under 30" youth activists by the National Endowment for Democracy.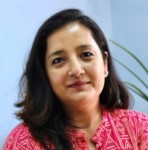 Ms. Prasansa Karki is a Program Development Coordinator, Nagarik Aawaz (Nepal). Prasansa is a peace practitioner, engaged in the field of human rights and peacebuilding for the past eleven years. Her aptitude is promoting peace work, conflict transformation, and nonviolent movement. She holds a master's degree in Applied Conflict Transformation Studies from Cambodia and was awarded the Faculty Excellence Award by the Center for Peace and Conflict Studies. At present, she is working as a Program Development Coordinator at Nagarik Aawaz (the citizen's voice), a peacebuilding organization that promotes youth and women engagement in community peacebuilding.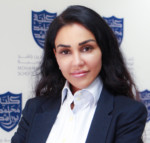 Dr. Mona El-Sholkamy is an Associate Professor at the Mohammed Bin Rashid School of Government and a graduate of the Global Affairs and Public Policy Program at the American University in Cairo, Egypt. She is also an affiliate of the Harvard Business School – Microeconomics of Competitiveness group. Her research interests are in the areas of Macroeconomic Policies, Sustainable Development, Education Polcies, Food Security, Health policies and Sovereign Wealth Funds. She has published her work in research publications including International Journal of Management and Applied Sciences; Journal of Business and Economics; and Cambridge University Press; among a few. She is currently a member of the FAO-Regional Network of Experts and its Chair. She received her Ph.D. in from the Faculty of Economics and Political Science at Cairo University, and her Master's and Bachelor's degrees in Economics from the American University in Cairo.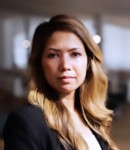 Ms. Shekeba Ahmadi is a women's rights advocate, currently working with Women in Peacemaking team at the CMI-Martti Ahtisaari Peace Foundation. She has contributed to the work of not-to-profit organizations in Singapore, Bangladesh, Pakistan, and Afghanistan for the last 6 years. Ms. Ahmadi's previous role at Embassy of Finland in Kabul was Development Cooperation Advisor. She is an aspiring leader in peace and conflict resolution field.